Gwinnett Cemeteries, LLC extends our thoughts and prayers to any who are effected by the Covid-19 Virus as well as those who are being impacted by loss of work hours or jobs. These are trying times for everyone and we hope our community pulls together to support each other. In accordance with suggested guidelines for public health and the safety of our employees and the families we serve, we are implementing the following restrictions until further notice:
1) No more than 2-3 family members may come into our offices to make arrangements, no large groups of family members will be allowed for arrangement conferences.
2) Graveside services will be limited to 50 family members and friends. Attendees must also leave immediately following the closing prayer, no family members will be permitted to stay for the vault servicing and grave closing.
3) No services will be conducted in our mausoleum chapels. Committal services for crypts or niches will be conducted outside with a tent and chairs for the setup, but again limited to no more than 8-10 immediate family members only. No family members will be permitted to stay for closing of the crypt or niche.
We realize these restrictions are not the norm for our families and may not be well received by everyone. But we feel they are necessary under the present circumstances and they will be enforced. Most funeral homes are also placing restrictions on arrangement conferences, visitations and chapel services, so all of us in these related professions are having to take steps that are in the best interest of employees and families both.
Hopefully, this unprecedented time in our society will end in a few weeks, allowing us all to get back to leading normal lives. We will remain open during normal business hours in the meantime, and as always we ask that you please contact us before finalizing the day and time of a service so we can avoid multiple services arriving at the same time or having to require a service time to be changed to avoid a conflict with another service. We appreciate your assistance with these restrictions and hope you and your staff all remain healthy during this unsettling time.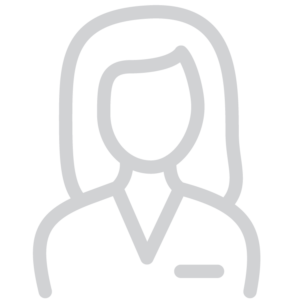 Caring Staff
Our professional staff is very understanding and caring at such hard times. We are here to help and serve you to make this an easier process.
3 Locations
We have three beautiful memorial parks in the Gwinnett County area. Along with many burial options and layouts to choose from.
Request Pre-Planning Guide
"Not a bad idea", say most Americans. In fact, over eight out of ten (84%) of those interviewed for the survey, believe pre-arranging for the details of their own funeral is a good idea, and 40% say they are likely to do so within the next five years. The survey found, not surprisingly, that people who have had past experience arranging memorial services for a relative or a friend are more likely than others to pre-arrange details of their own burial or funeral.
Above & Below Burial Options
Our three locations offer a variety of burial options that include: Above Ground Mausoleum Entombment, Below Ground Burial, Private Estates and Cremation Interment/Inurnment. Each location has it's own unique layout and availability. Stop by any one of our memorial parks to consult with a professional today.